ABOUT DYNAMIC MINDS CONSULTING
Strong and healthy hospitality operations employ experienced personnel to properly manage critical systems like Accounting, CRM, and ERP programs. Rightfully so, these hospitality technology solutions require a tremendous amount of support, expertise and scrutiny.
In many instances, Point-of-Sale or Point-of-Service (POS) systems are not managed in the same way as these other critical applications to the detriment of the business. An optimized and efficient POS system can have dramatic positive effects on your customer experience, finance, security, and staff satisfaction.
Dynamic Minds Consulting has been providing hospitality technology consulting services for over 10 years on behalf of the leading gaming, hospitality, and nightlife venues in the country. All of our technology management consultants & analysts are exceptionally qualified with decades of operational, financial, and technology backgrounds specifically within hospitality, nightlife and gaming.
Dynamic Minds offers several levels of service all dedicated to operating, maintaining and optimizing your POS system. Our current portfolio of clients includes high profile gaming, hospitality and nightlife operations, spanning hundreds of venues, thousands of POS terminals and tens of thousands of configuration adjustments a month. Plus, with over 12000 hours of project management experience, Dynamic Minds is uniquely skilled to manage these systems from end to end.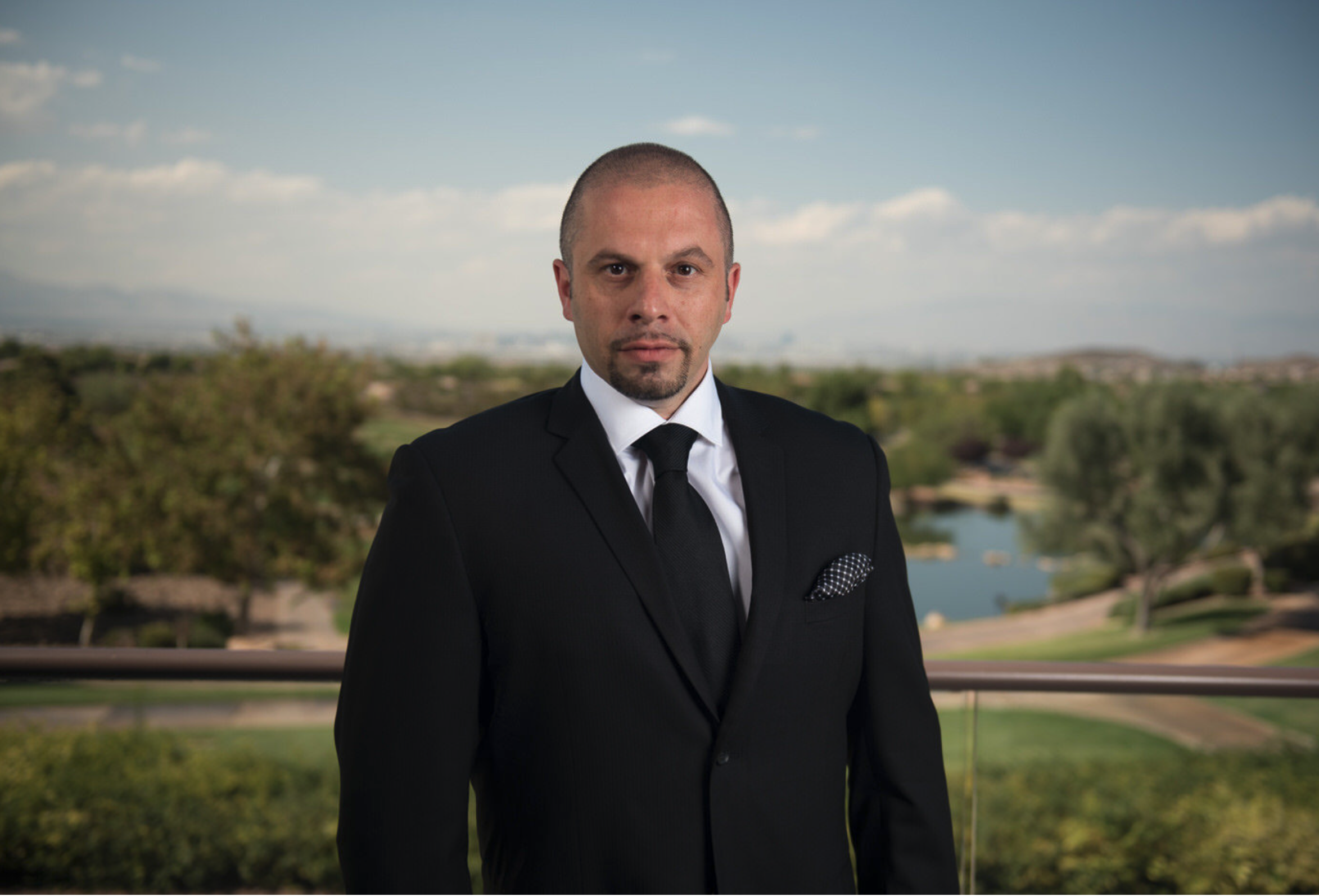 Mohammad Ashrafi
Founder, Principal Consultant
You only get what you work for and at 10 years old Mo worked to quench his curiosity and thirst for a small can of 7-Up.
This piece of fatherly advice, imparted on a flight back to the United States from Tehran, translated into a life lesson and inspired Mo's first words in English, "Can I have a can of 7-Up, please?"
Like the crisp, clear soda inside the can he coveted, Mo's approach to life and business is uncommonly refreshing and uncomplicated: Do everything with passion and without fear of failure or do not do it at all.
Born in Los Angeles, Mo and his family moved to Iran when he was two. Growing up in the protective arms of a large family amid the Iraq war and revolution, taught him unconditional love, optimism, a passion for life and uncompromising traditional values. In 1983, the family returned to the U.S. so his father could finish his PhD work at Yale University. Mo quickly learned to embrace the best of both cultures. This unique combination proved to be a competitive advantage.
Mo's competitive spirit was ignited the day he lost a grocery bagging competition. He promised himself he would never finish second again. This unrelenting drive to succeed served him well. From his first job delivering the Seattle Times newspaper at 12 to grocery bagger promoted to the store's youngest manager at 16 to a 4-year stint at Costco that landed him in Santa Barbara where he attended UCSB, Mo's career path was unstoppable.
A desire to expedite his career prompted Mo to drop out of college and pursue a career in tech at the height of the boom. Delivering this news to his family on Thanksgiving fueled his unwavering commitment to succeed and make his family proud.
In 2000 he joined InfoGenesis as the 67th employee earning $9/hour.  Mo went beyond the call of duty burning CDs to improve standard operating procedures for shipping and production.  His efforts earned him a spot working with and installing the company-designed POS (Point of Sale) software. His first project was the opening of the Suncoast Casino in Las Vegas. After successful openings at The Palms and Borgata Hotel & Casino, Mo was again promoted to Project Manager responsible for numerous resources throughout the country. When the company was sold in 2004, Mo laid the foundation his entrepreneurial journey while completing existing projects.
Mo launched Dynamic Minds Consulting, Inc. in 2005. His stellar reputation infused with a calming and confident presence leaves clients assured of his ability to deliver. He won Hooter's confidence when they became the first Vegas Casino to outsource support for their POS system. Mo's deep understanding of back end processes combined with on-site training ensures his clients know how to work their systems to best serve their customers.
Customer and community service go hand-in-hand. Mo believes 'the hand that gives is better than the hand that receives'. Making a difference in the community that affords him a living is a priority and privilege of success. Making every moment count is his motto for a successful life. Like every entrepreneur, this is a balancing act supported by yoga, family and travel. Today, however, he no longer needs to rely on being a professional jet skier to fund his travel.
Mo continues to quench his curiosity and thirst to thrive by working to uncover ways to deliver unprecedented value while serving uncompromising customer service. Under his leadership, Dynamic Minds Consulting, Inc. is positioned to be a driving force in the evolution of POS hospitality technology. Unlimited opportunity is a truly refreshing outlook.